Personal commitment through personal experience.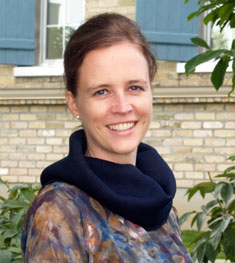 Hilde Bouckenooghe, the founder of Settle In Relocation Services, was born and raised in Belgium. Hilde has been an expatriate for many years. She, her husband and three children have lived in the United States, Belgium, and, since 2006 in Kitchener-Waterloo, Ontario, Canada. In her work, Hilde combines her many years of experience as International Relations Officer at Ghent University with her recently acquired knowledge of the relocation industry. In addition, she recently received her designation of CERP™, Canadian Employee Relocation Specialist.
Through her own experiences, Hilde discovered how moving to another region or country presents numerous emotional challenges for the entire family. Therefore, the focus of Settle In is to offer a personal approach, based on first-hand experience, to every single employee and their family moving into the Region of Waterloo.
Settle In Relocation Services cares about every single
relocated individual.
We listen and spend time understanding each situation. Doing our research is important, asking questions to get the right answers. Using our extensive knowledge we foster understanding between languages and cultures, and negotiate on your behalf. We advise you... and get results.